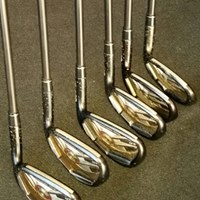 Jeff Gibson, PGA, Director of Golf
Arcadia Municipal Golf Course
As a general rule, Golf is not made up of full shots. If you hit a seven iron 140 yards, how often do you get a perfect 140 yard shot. Not often !!!!!
A very good way to practice actual playing situations is to take out half of your clubs one round and the other half the second round. I would take out my even numbered irons and then my odd numbered irons. This forces you to hit shots other than full bore. It also helps you learn to flight the ball down or up as you hit different irons different distances. Play one day without your sand wedges or force yourself to hit one more club every time.
The goal, ultimately, is to be a good player, not to have a great swing, or to hit great shots. Learn to use your clubs in various ways. Practice playing !!!